Ireland's first pet trade fair to take place in September
Space discount of 15 per cent for members of PetQuip
Innovative Events is staging and promoting Ireland's first dedicated trade pet and aquatics exhibition, PetEx 2009, which will bring trade buyers and sellers together at one event solely dedicated to the pet and aquatics industry. The market in Ireland for pet food and pet care products is valued at around €200 million and has been consistently growing. It is set to be worth €205.4 million in 2010 and €211 million in 2011 according to Euromonitor International's Pet Food and Pet Care Products in Ireland published in 2007.

PetEx will be a two day trade event, taking place in the RDS, Dublin on Sunday 6 and Monday 7 September 2009. At the show, trade professionals will find the biggest range of companies providing products and services for pets, and can exchange experiences and ideas with other professionals at specialist conferences and seminars.
PetEx is brought to the pet industry by the organisers of Pet Expo, Ireland's only dedicated consumer pet event which successfully launched in 2007 and is in its third year of being staged for the pet owners of Ireland. Event director Marie Murphy says, "PetEx will give those involved in serving Ireland's pet industry the opportunity to participate in an event that will attract buyers from all parts of Ireland, allow them to promote their products and services to this audience, meet new customers, develop relationships with those in the industry and benefit from shared experiences and industry knowledge. To further that aim, I'm pleased to offer members of PetQuip a discount of 15 per cent on stand space at PetEx."

For further details about the event and exhibitor details please visit www.petex.ie
To book a stand at PetEx at the discounted rate, please call Lesley (quoting your PetQuip membership number) on +353 (0) 404 66855 or mobile + 353 (0) 86 2516386 or email: lesley@petex.ie
---
Exclusive new services for members of PetQuip
Intellectual Property Protection Service and
Design Deposit Scheme
Our new Intellectual Property Protection Service came on stream on 1 June. Designed by chartered patent attorneys Chapman Molony specifically to meet the needs of PetQuip members, the service offers:
Registered design applications: 20 per cent discount on Chapman Molony's fees for preparing and filing design applications at the UK IP Office.
Trade Mark applications: 20 per cent discount on Chapman Molony's fees for preparing and filing trade mark applications at the UK IP Office.
Trade Mark watching: Chapman Molony can provide an alerting service to advise of any UK, European Community or International Madrid Protocol (designating the UK) trade mark applications made for your trade mark. Cost to members of PetQuip: £135 + VAT per year, for one trade mark in up to three classes of goods and services.
Chapman Molony are also able to advise on patent matters, including patenting PetQuip members' inventions and product developments as well as advising on potential infringement situations.
The PetQuip Design Deposit Scheme also came into being on 1 June. The scheme is run and administered by us and provides a straightforward way for members of PetQuip to produce evidence of when a design was created.
The way it works is simple. Members deposit their designs with PetQuip; we then date stamp the designs on receipt and issue confirmation that the designs have been deposited with us.
PetQuip members may deposit up to 30 designs with us each year free of charge. We will ensure that the documents deposited with us are stored securely for up to 15 years, that being the term of unregistered design right in the UK and European Community.
For further information and to find out how to access PetQuip's new Intellectual Property Protection Service and Design Deposit Scheme, please contact Neale Hutchinson by email at neale@petquip.com or phone +44 (0) 1959 565 99
---
The world's biggest trade fair for pet supplies
Interzoo, Nuremberg Thursday 13 - Sunday 16 May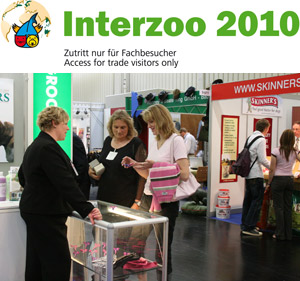 The number of UK based suppliers intending to join the British exhibitor group at Interzoo 2010 is already at record levels. We will be sending application forms and exhibitor information packs within the next week or so to firms which have already registered their interest in participating in the PetQuip organised British pavilion.
In response to this heightened level of interest, we have significantly increased the amount of space we have on hold with the show organiser. However, to avoid disappointment, would-be participants in the British group who have not yet been in touch with PetQuip are encouraged to do so soon.
PetQuip is offering exhibitors at Interzoo 2010 an inclusive deal which includes:
a prime location for the British pavilion

a comprehensive stand package designed so that you can just turn up and display your products

government grants to help offset the cost of stand space and construction.
Participants in the PetQuip organised exhibitor group are not obliged to be located in the British pavilion. Eligible firms that prefer to exhibit on their own in other areas of the show may also be able to claim the government grants, providing they apply for the funding at the same time as they commit to taking stand space at Interzoo.
To register your interest in exhibiting with the British group at Interzoo 2010, please contact Theresa Swann or Emma Lewis at PetQuip on +44 (0) 1959 565 995 or email info@petquip.com
---
Trade mark registration fees reduced
It is now considerably less expensive to protect your brands and trade marks in Europe.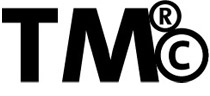 As from 1 May, Community Trade Mark (CTM) application and registration fees have been replaced with a single official fee, which is significantly lower than the old fees. The new single fee represents a reduction of 40 per cent in the official fees associated with the filing and registration of a CTM.
---
Mascota aims to be the first show to bring together the entire Spanish pet sector
Space discount of 10 per cent for members of PetQuip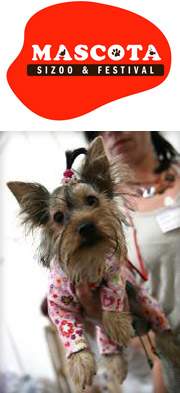 The first edition of Mascota will be staged from 1-4 October in Fira de Barcelona's Montjuïc exhibition centre. Expanding the scope of the former trade show Sizoo, Mascota will bring together companies dedicated to pet food, fashion, grooming, health and care, as well as the sector's leading associations and guilds.
The aim of show director Antoni Cambredó is to concentrate veterinarians, breeders, distributors and consumers in the same fair, located in the region with the pet care sector's highest sales turnover in Spain. According to Mr Cambredó, Catalonia accounts for 30.6 per cent of the national spend.
A feature of the Mascota trade show is that it will be open to the general public on the weekend of 3-4 October. Mr Cambredó believes this innovation will be highly popular because it makes the investment of exhibitors more cost effective by allowing them to market their products in situ and test the reception of new products in the Spanish market.
The organisers of Mascota hope to build on the success of Sizoo, which received over 11,400 trade visitors in 2007, and Pets Festival, the last edition of which attracted 42,000 people. They aim to recruit national and international exhibitors as well as attracting the 680 distributors in Spain as visitors. "This initiative will allow foreign exhibitors to find distributors to export products to our country", says the show's director.
To book a stand at Mascota please call Damien (quoting your PetQuip membership number) on +44 (0) 207 723 8327 or email: damien.randria@novalys.com