Interzoo 2010
13-16 May, Nuremberg
British exhibitor group information packs now available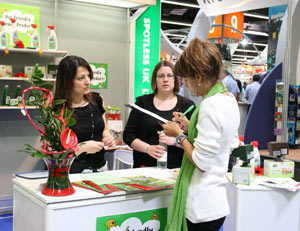 Exhibitor information packs have been sent within the past few days to the more than 60 firms which have registered their interest in participating in the PetQuip organised British pavilion at Interzoo 2010.
British firms which are considering taking part in next year's event but have not yet contacted PetQuip are urged to do so soon to avoid disappointment.
PetQuip has secured grant funding for Interzoo 2010 under UK Trade & Investment's Tradeshow Access Programme (TAP)
The TAP scheme allows eligible small to medium sized companies that are 'New to Export' (which means roughly, less than 25 per cent of turnover being export related) - or have been exporting for less than 10 years - to receive cash grants at the minimum rate of £1,000 (subject to a minimum stand of 4sq m or expenditure on stand costs of £1,000 or more).
The rules for TAP have recently changed and all history of grants before 1 April 2009 wiped clean. Therefore, firms which had previously used their allocation of funded places at trade shows may now be eligible again. All SMEs that fulfil the criteria for the current TAP scheme will now be eligible for funding on six occasions worldwide, provided the events at which they receive funding are held in at least two markets – Interzoo and Zoomark for example.
PetQuip has also secured additional grant funding from this year's Tradeshow Access Programme for the USA's Global Pet Expo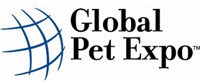 Global Pet Expo, which claims to be the pet industry's largest annual trade show, is staged by the American Pet Products Association and Pet Industry Distributors Association. The 2009 show had 779 exhibitors and attracted more than 4,100 pet care product buyers from around the world.
Global Pet Expo 2010 takes place on 25-27 March in Orlando, Florida. Global Pet Expo is open to independent retailers, distributors, mass-market buyers, and other qualified professionals. The show is not open to the public. www.globalpetexpo.org
To register your interest in exhibiting with the British group at Interzoo 2010 or in grant funding for Global Pet Expo, please contact Theresa Swann or Emma Lewis at PetQuip on +44 (0) 1959 565 995 or email info@petquip.com