Government cash grants for Interzoo
Thursday 22 - Sunday 25 May 2008
Nuremberg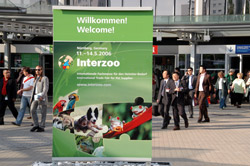 UK Trade & Investment has announced that there will be support under the Tradeshow Access Programme for British exhibitors at this year's show.
In making the announcement, UK Trade & Investment said it could not confirm the level of grant at this stage. However, it went on to say that eligible firms exhibiting as part of the PetQuip organised group at Interzoo 2008 will qualify for grants of at least £1,000.
Grants from the Tradeshow Access Programme are available to British small to medium sized enterprises (SMEs) that are new to export. Grant application forms and Terms & Conditions are promised soon.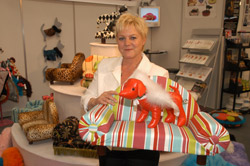 PetQuip has secured a prime location for the British exhibitor group at the 2008 exhibition. Well situated for group members to take full advantage of the show's large attendance (Interzoo 2006 attracted 34,181 trade visitors from 108 countries), the British pavilion is at the front of Hall 9, close to the Mitte entrance and train station. However, participants in the group are not obliged to exhibit in the pavilion in Hall 9. Should they wish to exhibit in a different part of the show, they are free to choose alternative space in any other hall. A cost-effective shell scheme can be provided for them if required.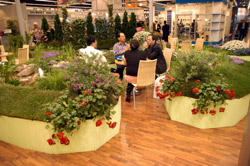 British exhibitors can take advantage of PetQuip's comprehensive package to help with their stand arrangements, show preparation and any problems encountered on site during the show itself. Key elements of the package are attractively designed and British-themed stands, support and guidance with logistics and technical matters, exhibition freight forwarding, help with travel and accommodation, together with the provision of interpreters, media promotion, market information and advice to exhibitors on how to make the most of their presence at Interzoo.
To download further details and a copy of the application form…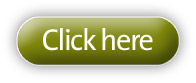 A copy of this document can be downloaded as a PDF file
from the Events section of the PetQuip web site.
If you have any questions about Interzoo 2008, please contact
Theresa Swann, Head of Events
T +44 (0) 1959 565 995 F +44 (0) 1959 565 885 E info@petquip.com
---
Fair Guide – be on your guard
British exhibitors at overseas trade fairs should take care in their response to unsolicited correspondence from the Austrian registered firm Construct Data Verlag AG. Referring to your pre-registered listing in the Fair Guide exhibitor directory, these letters are accompanied by an order form "for your correct listing as an individual advertisement entry". We strongly advise you not to sign and return these order forms.
Construct Data Verlag AG is not the producer of the official show catalogue for any trade fair that we know of. If you sign and return their order form, you are committing yourself to an annual payment of €1,170 for three years. That period is extended by a further year if you fail to cancel in time.
---
Meet the buyer event
Our next meet-the-buyer event takes place on Thursday 21 February at the Novotel, Birmingham Airport and will involve buyers from both the garden and pet care sectors in Finland, Italy and perhaps one other market.
Elisa Manninen-Kahkonen and Valeria Notari, international trade advisers at the British Embassy, Helsinki and the Consulate General in Milan, are helping with the recruitment of suitable buyers from both sectors. We hope to announce the names of the buyers attending the event within the next week or two.
Participation in the meet the buyer event is exclusively for members of PetQuip. For more information and to register your interest in taking part, please contact
Heather Chalk, Events Manager
T +44 (0) 1959 565 995
F +44 (0) 1959 565 885
E info@petquip.com
---
The benefits of PetQuip membership
Your business can enjoy many immediate benefits by becoming a member of PetQuip. In addition to the meet-the-buyer event on 21 February, we offer a wide range of exclusive membership services including:
For new exhibitors at Glee Petindex (NEC Birmingham, 21-23 September 2008), who are not already receiving a discount through a sponsoring trade association, being a member of PetQuip entitles them to a 12.5% discount on stand space. In some cases that could more than offset the membership subscription.
Entry in the product directory to members' goods and services on www.petquip.com with direct links to your own website.
Access to the association's research facilities, which contain a huge database of international trade buyers.
Free use of the association's reference library.
Overseas sales leads sent direct to you by email.
Free international press coverage of your products.
Free export advice and market information from a professional team promoting the international trade of pet equipment.
A more extensive list of our services can be viewed at www.petquip.com where you can also download subscription rates and PetQuip membership application forms.
---
For more information about PetQuip or any of the articles in this issue of PetQuip e-News, please contact Neale Hutchinson, Trade Association Manager
T +44 (0) 1959 565 995
F +44 (0) 1959 565 885
E neale@petquip.com