Format of the day
Register in the Comet Suite on arrival, where you will be welcomed with tea and coffee.
The meet-the-buyer sessions will last for approximately 20 minutes, commencing at 9.30am and continuing throughout the day until about 4.00pm. As far as possible, we'll try to allocate meetings in blocks so that participants will not need to be at the venue all day.
Participating trade buyers
These are the trade buyers from Finland and Italy who have confirmed their participation in the event:
Ms Hanna Kariluoto, General Manager, Fauna Finland Oy
Fauna Finland is a relatively new company and is an importer, distributor and wholesaler of pet food and pet care products. It supplies the Faunatar chain and other pet shops in Finland.
Ms Reetta Vuorenoja, Product Manager, Faunatar Oy
Faunatar was founded in 1984 and is now one of the biggest pet shop chains in Finland. There are 21 Faunatar shops across the country, selling a wide range of pet products.
As these companies are part of the same group, Ms Hanna Kariluoto and Ms Reetta Vuorenoja will sit in together at meetings with prospective British suppliers.
They are particularly interested in: calendars (about pets and dog breeds), dog leashes and collars, dog treats, flea and tick collars for both cats and dogs, anti-barking solutions, dog and cat bowls, pet clothing, pet beds and carriers, dog and cat toys, grooming items, and rodent treats.
Mr Stefano Carlesso, Buyer for pet products, Centro Verde Toppi (a member of the Giardinia group of garden centres)
Giardinia is a co-operation of 18 leading independent garden centres located across northern Italy. The garden centres co-operate in certain buying and marketing activities and offer a wide range of gardening and pet products.
Mr Carlesso is interested in leads, cushions, accessories for cats (for example scratching items, etc.) products dedicated to pets' owners such as soft toys and printed items like calendars with the animal world as a theme.
Mr Andrea Terrile, Purchasing Manager, Agras Delic SpA
For more than 20 years distributors of pet food premium and super-premium: both wet and dry for cats and dogs, under their own brand and for private label.
Agras Delic currently buys from manufacturing companies in several foreign countries, including Spain, Australia, New Zealand, Thailand, Lichtenstein and also within Italy.
Sell to multiples and to specialised channels (4,000 clients) served through an efficient logistic service based on two storage areas of 10,000sq m.
Interested in any new food products.
Mr Massimo Bardelli, Sales Manager, Eagle Italia Srl
Importers and exclusive distributors of some American brands (for eight years exclusive distributors of the US brand Eagle Pack). They deal with wet and dry food for cats and dogs and cat litter (from India) plus a small range of Italian leads.
Currently looking for new European products to be added to their US range, so the timing of this mission is perfect.
They are mainly interested in food but if there were some new and unusual accessories that would be also interesting.
Mr Dario Brusatin, Purchasing Manager, Zooplanet Srl
Manufacturers (conditioning systems for aquariums and food supplements for cats and dogs) and distributors of food and accessories, also under their own brand for all types of pet. Exclusive licensee for Flatazor (food).
Zooplanet sells only to specialised shops. They are interested in:
snacks for cats and dogs
accessories in general as long as they are particular and unique.
The venue
| | |
| --- | --- |
| | The event is being held in the Novotel Hotel situated opposite Terminal 1, the main terminal building at Birmingham International Airport. This Accor hotel has convenient access from major motorways, rail services and of course the airport. Only 20 minutes drive from the centre of Birmingham with a free Air-Rail service every 90 seconds which links the hotel with Birmingham International railway station and the NEC. |
Please note: There is no vehicle access to the front of the hotel. It is recommended that you drive directly to the NCP multi-storey pay car park 2.
How to apply
The cost per meeting is £55 + VAT for members of PetQuip and £155 + VAT for non-members. Please list in order of preference the buyers you would like to meet.
Please note that while requests for individual 'Meet the Buyer' places will be handled on a first-come, first-served basis, the meetings will be allocated according to this and the product preferences of the buyers involved. PetQuip makes every effort to ensure that at least one meeting is allocated per request, but, because of the complexities of this process, regrettably no guarantees can be made.
Please return the application form as quickly as possible, either by email or fax to 01959 565885

To download a copy of the application form -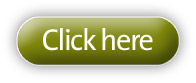 If you have any questions regarding this event, please do not hesitate to telephone
Kate Smith

or

Charlie Parker

at PetQuip on 01959 565995.

T +44 (0) 1959 565 995 F +44 (0) 1959 565 885 E info@petquip.com